UN report highlights persistent global discrimination against people of African descent, calls for reparations
The following article is republished from PBS News Hour and was written by Edith Lederer on November 1, 2023.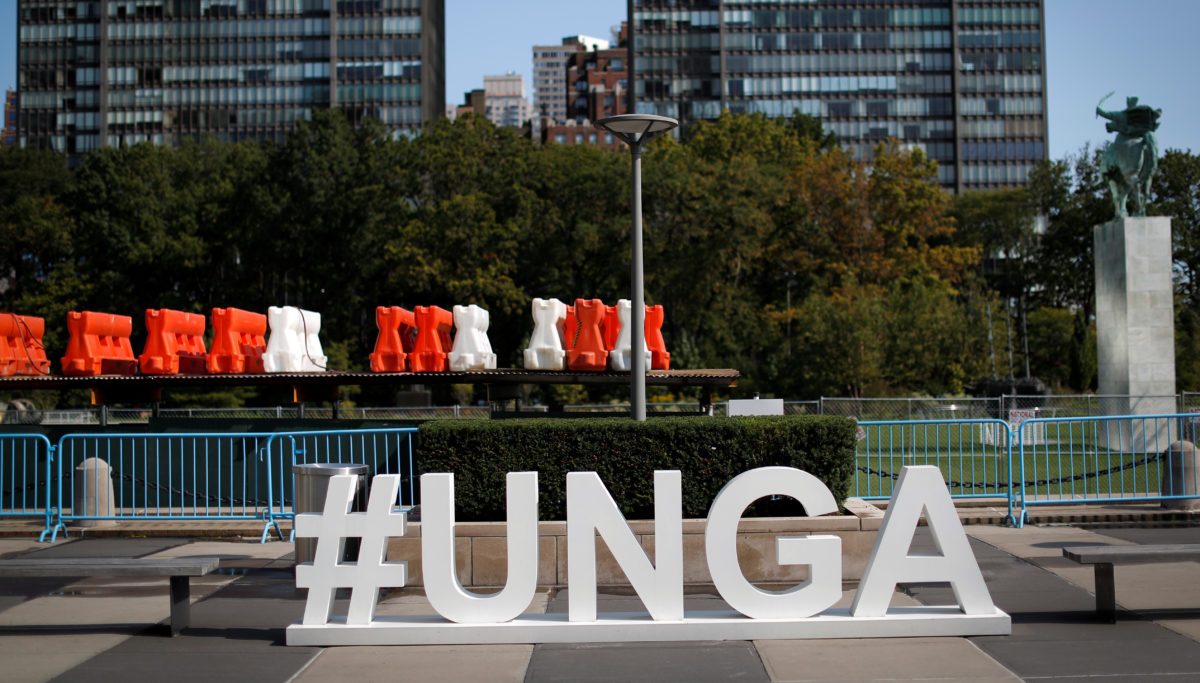 UNITED NATIONS (AP) — The U.N. body formed to promote respect for and protect people of African descent around the world says in its first report that they continue "to be victims of systemic racial discrimination and racialized attacks" and calls for reparations.
The report, which was delivered to the U.N. General Assembly on Monday, says reparations are essential to rectify past injustices against people of African descent and are "a cornerstone of justice in the 21st century."
Epsy Campbell Barr, chair of the Permanent Forum on People of African Descent, said at a news conference Tuesday the report underlines that "the legacies of colonialism, enslavement and apartheid are still alive today."
These legacies still have a real impact on the lives of millions of people of African descent who "are more exposed to violence and death as a result of encounters with law enforcement officials," she said. "It also makes them more exposed to health disparities" from "the profound impact that racism and racial discrimination have on both physical and mental health."
Campbell Barr said the report highlights that "there is an invisibility of people of African descent," especially for vulnerable groups.
The forum was established by a General Assembly resolution in August 2021 as a U.N. consultative body for improving the safety, quality of life and livelihoods of people of African descent. It also serves as an advisory body to the Geneva-based Human Rights Council.
The forum's report and recommendations are based on its two initial sessions, one last December in Geneva and one May 30-June 2 in New York.
"During the sessions of the Permanent Forum, halting and reversing the lasting consequences of enslavement, colonialism, genocide and apartheid were seen as key to addressing systemic and structural racism against people of African descent, both internationally and domestically," the report says.
On the issue of reparations, it recommends that all 193 U.N. member nations "educate themselves and the public on the histories and legacies of colonialism and enslavement." It says they should recognize how they contributed to or suffered from these legacies, and eliminate all forms of racial discrimination at the local, national, regional and global levels.
Campbell Barr, who was Costa Rica's first vice president in 2018-2022, said the report also recommends fostering panel discussions, holding a global summit and seeking legal opinions and studies on the reparations issue.
The forum has been invited to participate in a global conference on reparations hosted by Ghana in November, and next year it is planning to have consultations with representatives from civil society, she said.
The idea for the forum was conceived at the start of the International Decade of People of African Descent, which began in 2014 and ends in 2024. The forum calls in the report for an extension to a second decade, through 2034.
The 2021 assembly resolution called for the forum to consider drafting a U.N. declaration on the promotion, protection and respect for the human rights of people of African descent.
In the report, the forum strongly supports such a declaration, saying it would fill gaps in existing human rights instruments and "be a vital tool to guarantee dignity, inclusion, equity and reparatory justice for Africans and people of African descent."