The Repair Campaign, founded by Denis O'Brien, picks up steam
The following article has been republished. It originally appeared in Loop News and was written by Laura Dowrich-Phillips on July 31, 2023.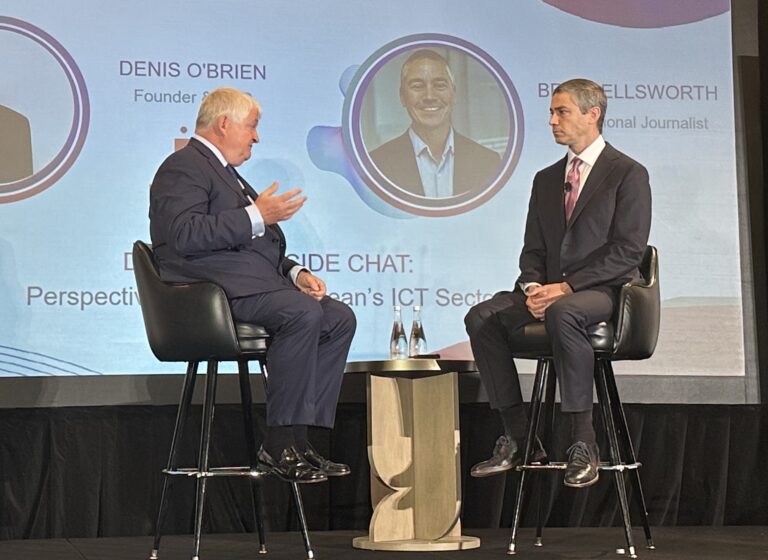 At last year's CANTO Conference, Denis O'Brien, Digicel's founder and chairman, announced a reparations initiative called The Repair Campaign.
The campaign, guided by the 2014 CARICOM 10 Point Plan for Reparatory Justice, seeks to amplify Caribbean voices calling for reparations and get former colonial powers to commit to a long-term reparatory fund for Caribbean countries affected by slavery and colonisation.
A year later, Repair is proceeding full steam ahead having completed pilot socioeconomic plans for five countries, launched its website and social media platforms with information and history on the topic of reparations, as well as established several partnerships with relevant stakeholders, including Governments, the CARICOM Reparations Committee, The University of the West Indies and civil society.
Speaking at a fireside chat at CANTO with freelance journalist and former Reuters correspondent Brian Ellsworth, O'Brien explained his interest in reparations.
He said he has been coming to the Caribbean for 25 years and heard from politicians that after Independence, they had to fend for themselves without support from their former colonial masters.
"Countries in the Caribbean need to become knowledge-based countries, and instead of depending totally on tourism, they need to diversify their economies. All along the way, people have said they want reparations," he explained.
He said they are working with The UWI and 15 Governments to develop a bespoke plan of investments that will be submitted to the British Government by the end of the year.
"We are working on a cooperative basis, and we are working in partnership with Sir Hilary Beckles (Chairman of the CARICOM Reparations Commission), but we are working with all the reparation committees in every country. We are working in partnership, so when this is all added up, substantial budgets and investments will be supported," O'Brien said.
Stating that the campaign is not anti-British, O'Brien made it clear that it is about making good for what happened in the past.
To learn more about The Repair Campaign, visit the website www.repaircampaign.org
Follow the movement on social media:
Instagram: Instagram.com/RepairCampaign
Twitter: Twitter.com/RepairCampaign
Facebook: facebook.com/RepairCampaign